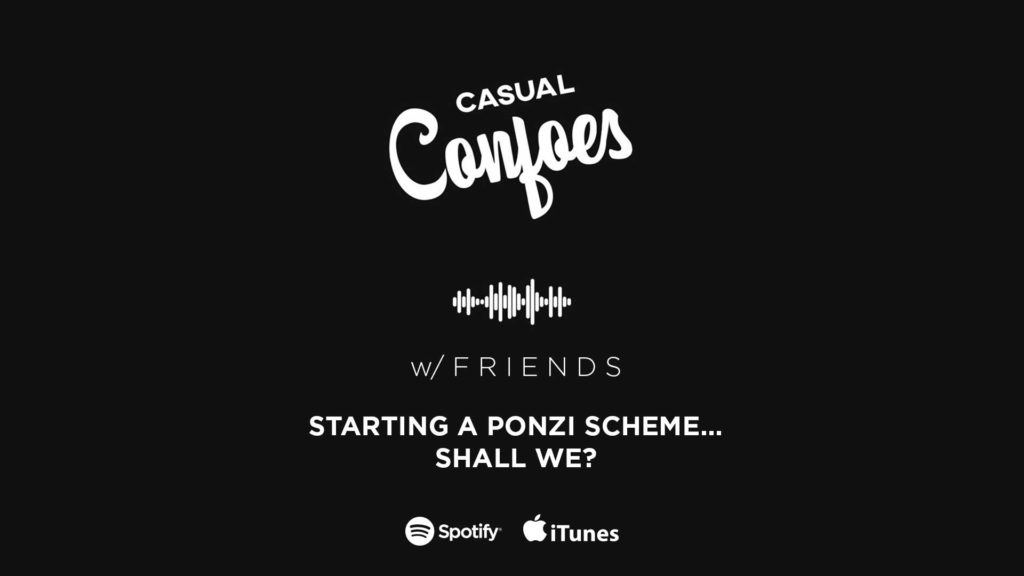 ENGLISH EPISODE] Welcome back to the Casual Confoes podcast. This time we had a fairly chill Zoom side casual chat with some of my friends in Suriname and the Netherlands to exchange some thoughts on the everlasting presence of Ponzi schemes and maybe how to start one xD? This topic came to mind as there was a new one circulation locally in Suriname going by the name of Wallet.
Thanks for joining in on this:
Ryan – @ryan_harnandan (NL)
Raoul – @m_raoul (NL)
Joel (SR)
Gregorey (SR)
This episode was recorded on Sep 25th, 2020
Episode Overview:
0:00 Introductions
3:00 Wallet what?
6:25 What are Ponzi schemes?
13:10 How does MLM fit into this?
19:40 A Scheme in the midst of a crisis
24:38 A psychological experiment on copying behavior
34:15 How can we not fall into the trap after recognizing it?
47:00 A country in crisis vs one not in crisis
52:30 How does the mind of a Ponzi ringleader work?
56:00 Starting our own scheme
1:01:20 Where do we get the initial money from to invest in marketing?
1:05:40 What's our exit strategy?
1:13:00 A quick summary
1:15:50 Final thoughts
Video version of the episode:
Follow and listen to this podcast on Spotify, iTunes and Google Podcasts.
Intro/Outro beat with compliments of Sjakeem Seedo.
The Casual Host
Feel free to join our Discord Server.