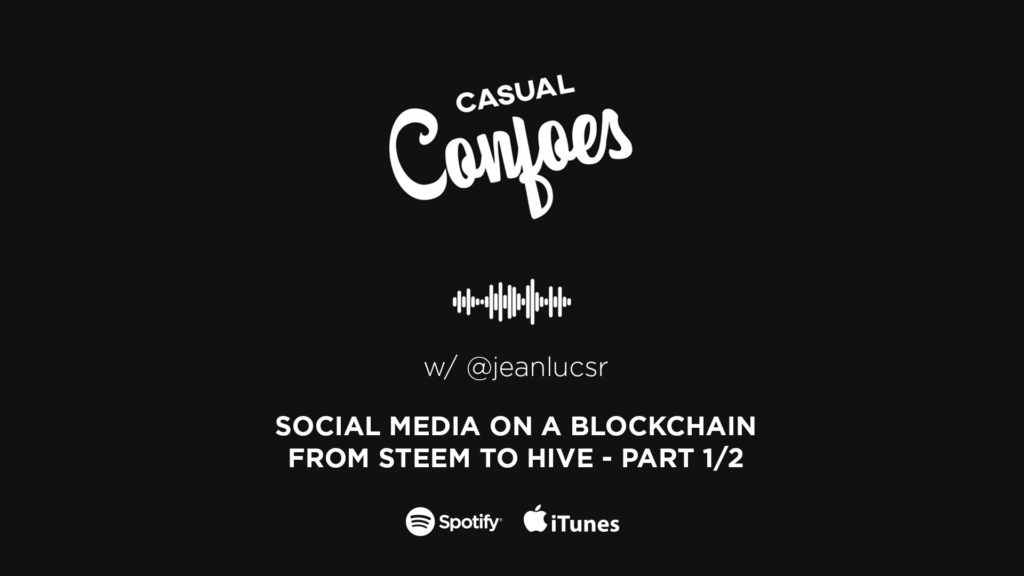 [FULL ENGLISH EPISODE] This week we have Jeanluc van Charante joining us to talk about Social Media on a Blockchain. He's the CEO @ INEFFABLE NV, a social media agency in Suriname. He enjoys Life, Online Marketing, Sports, Music, Tourism, Urban Development, Arts & Culture and is interested in developing Suriname together.
Find him on the Hive blockchain as well: https://peakd.com/@jeanlucsr
We also have video this time! This is part 1/2 of the session. Find part 2 over here.
Episode overview:
0:00 – Introductions
2:35 – First encounters with social media on a blockchain in 2017
10:20 – A social scientist doing social media
18:10 – Let's talk about Steem
32:10 – Controversy around Justin Sun
38:00 – The on-boarding process to Hive
46:30 – Consequences of being down-voted
52:20 – The Hive mind and demographics on the platform
Video version of the episode:
Follow and listen to this podcast on Spotify, iTunes and Google Podcasts.
Intro/Outro beat with compliments of Sjakeem Seedo.
The Casual Hosts
Feel free to join our Discord Server.
You can support this Podcast by downloading and using the Brave Browser through this link.