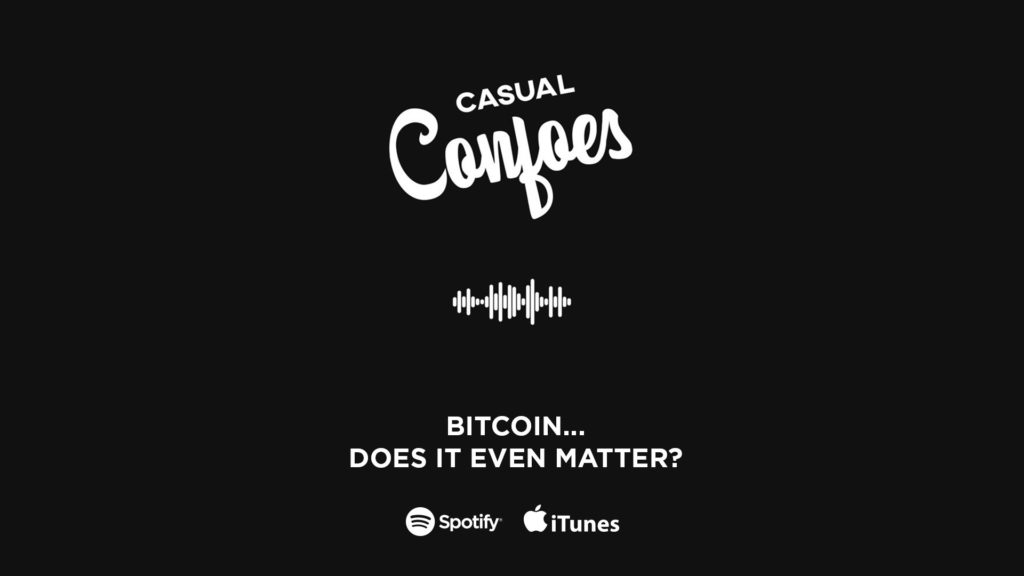 [DUTCH EPISODE] After a short hiatus, we are back with another Casual Confoes. This time we explored Bitcoin again and a total of 6 people in the session spread over 3 different time-zones:
Episode overview:
0:00 – Recap
6:30 – Introductions
10:40 – "What is Bitcoin" Refresher
16:10 – Bitcoin as an Investment Asset or a Payment Method
20:00 – Raoul's Objections to Bitcoin
33:00 – Are there any Communities that Transact Exclusively in Crypto?
39:10 – Greg Drags us Back into Raoul's Value Theory
51:48 – Solving the "Value Theory" Problem with Bitcoin?
59:30 – Does Bitcoin Matter at This Point (Or Not)?
1:27:07 – Taxes and (Bitcoin) Trading Speculation
1:33:50 – Do We Trade in Other Currencies?
1:36:40 – What are Crypto Currencies Classified as?
1:41:30 – Closing Remarks
Video version of the episode:
Follow and listen to this podcast on Spotify, iTunes and Google Podcasts.
Intro/Outro beat with compliments of Sjakeem Seedo.
The Casual Hosts
Feel free to join our Discord Server.
You can support this Podcast by downloading and using the Brave Browser through this link.