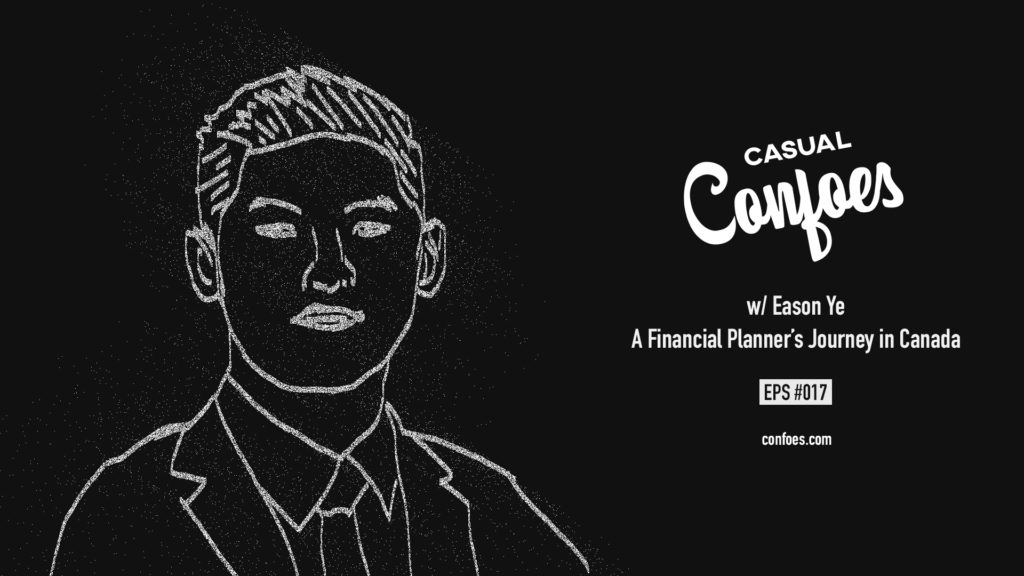 [ENGLISH EPISODE] Welcome back to the Casual Confoes podcast, a series dedicated towards economics and finance. Today we had Eason Ye as a guest; a Qualified Associate Financial Planner at TD Canada. In short, he's the guy that advises clients based on their criteria on investment and retirement. We talked about his youth, how he ended up in Canada, what factors he considers before setting up a portfolio and how he even lost more money than his clients during the March 2020 stock market crash.
Everything said by Eason are his own opinions and views and do not necessarily equate to the views of his employer. If you have any questions, Eason has graciously made him self available. You contact him through his website profile: https://financialplanners.td.com/eason.ye/
Episode overview:
0:00 – Casual Confoes Opening
1:20 – Introduction: Eason from China to Canada
8:02 – Why Eason Chose Finance
10:28 – Explaining his Job Title as a Qualified Financial Planner
14:02 – How Eason Got His First Job out of College
25:50 – Eason's First Selling Experiences
30:08 – Misconceptions of his Job
33:25 – What Does an Average Day Look Like?
37:20 – Setting up a Client's Portfolio (Young to Old)
43:02 – General Financial Literacy of the Clients
46:25 – What Was March 2020 Crash Like For You?
51:03 – His Views on the Current Market Situation (Aug 2020)
55:24 – How He Relates Towards Clients
1:01:50 – Client Demographics
1:08:10 – How to Grow Inside the Organization
1:11:38 – Managing Clients
1:17:55 – Real Life vs the "Wolf of Wall Street" Image
1:23:00 – What's his Future Look Like in the Next 10-15 Years
1:25:00 – Seneca
1:27:05 – Closing Remarks
Video version of the episode:
Follow and listen to this podcast on Spotify, iTunes and Google Podcasts.
Intro/Outro beat with compliments of Sjakeem Seedo.
The Casual Hosts
Feel free to join our Discord Server.
You can support this Podcast by downloading and using the Brave Browser through this link.