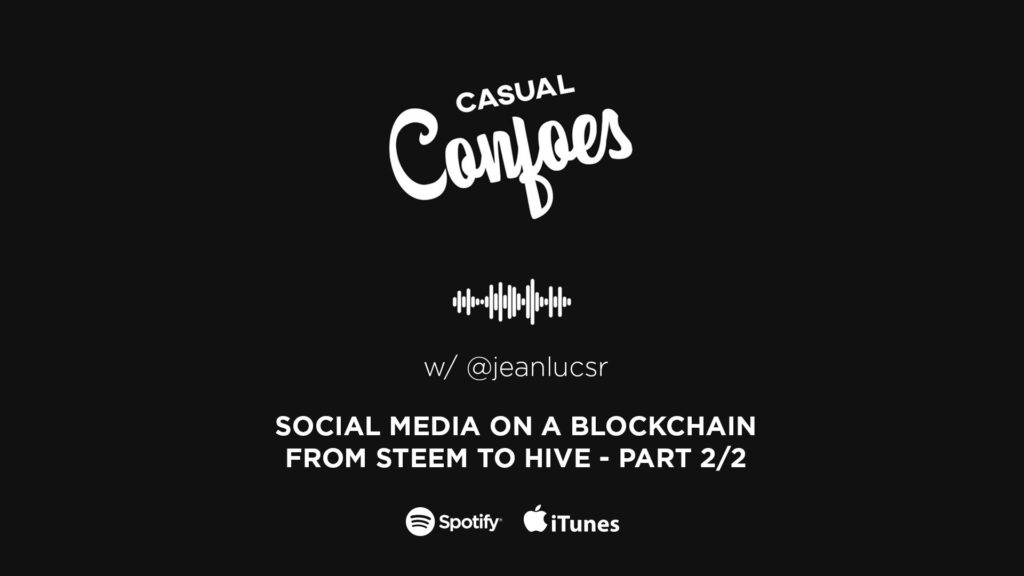 PART 2 – YOU CAN FIND PART 1 HERE.
[FULL ENGLISH EPISODE] This week we have Jeanluc van Charante joining us to talk about Social Media on a Blockchain. He's the CEO @ INEFFABLE NV, a social media agency in Suriname. He enjoys Life, Online Marketing, Sports, Music, Tourism, Urban Development, Arts & Culture and is interested in developing Suriname together.
Find him on the Hive blockchain as well: https://peakd.com/@jeanlucsr
Episode overview:
0:00 – The Surinamese Hive community initiative
12:20 – Different approaches for Hive creators
16:05 – What are dApps on Hive?
21:20 – The cashing out mindset
28:15 – What are the odds of a big player coming in like Steemit?
37:30 – Hive Basic Income and UBI
42:15 – What's the state of Bots and the Algorithm?
50:50 – As a Social Media Expert, what do you look for in a platform to gauge it's value?
54:15 – Closing off with Jeanluc's Book Announcement
Follow and listen to this podcast on Spotify, iTunes and Google Podcasts.
Intro/Outro beat with compliments of Sjakeem Seedo.
The Casual Hosts
Feel free to join our Discord Server.
You can support this Podcast by downloading and using the Brave Browser through this link.